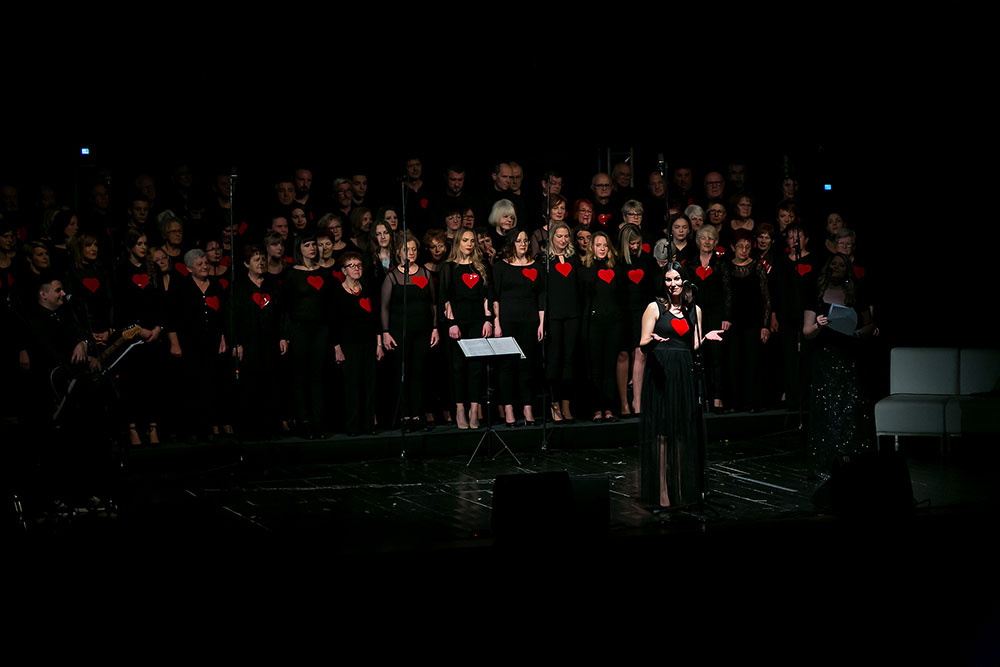 MIXED CHOIR "ROŽENICE" PAZIN
The mixed choir "Roženice" Pazin was founded in 1979. Until the end of 2002, the artistic director of the choir was maestro Nello Milotti (1927-2011), a famous Istrian music pedagogue, composer and conductor. Since 2003, the artistic director of the Choir has been Professor Ines Kovačić Drndić, and more recently the President of the Choir.
The choir has pupils, students, business people and retirees among its members and is a true example of intergenerational solidarity. In addition, members include people with intellectual disabilities and people with disabilities, thus promoting social inclusion and equality. Recently, the Choir has more and more young members and is recognized for its innovative approach to work and quality of performance as evidenced by numerous awards from competitions in various categories as well as invitations to participate in prestigious concerts and guest appearances such as invitations to participate in the traditional Christmas concert. Cibona "organized by HRT, which will be held on December 26 in the Dražen Petrović Sports Hall in Zagreb. Since 2017, the choir has been a regular and the only representative of Istria and Kvarner at this prestigious Christmas concert, which is broadcast live on the HRT program.
The choir also successfully presents itself abroad. In September last year, the Choir spent six days on tour in Wales where it held three notable concerts and launched a strong international collaboration with choirs from Wales who participated in FAKS, the Festival of Amateur Cultural Creativity, in May 2019.
At the aforementioned choir festival in Istria, which brings together more than 800 singers in two spring editions, the Roženica Choir actively participates as hosts and performers, while conductor Ines Kovačić Drndić and president festival. Also, the Choir is an associate of the international festival MUSICA SACRA, which is held in Vrsar, Rovinj and Pazin. In July 2019, the Choir was a guest at the festival of the same name in Belluno, Italy, as the only elected representative of the Croatian choir scene.
Roženica's style repertoire is very wide and diverse. It focuses on works by Istrian composers and those based on the Istrian scale, as well as works by Croatian and foreign composers from all periods of musical art. In 2019, the choir celebrated the 40th anniversary of its successful continuous work. The anniversary celebration began in February with the realization of the fourth attractive concert of popular love music on the occasion of Valentine's Day called "Believe in love" in the crowded large hall of the Memorial Home in Pazin, and in 2019 more than 30 notable performances of the Choir. The "Believe in Love" concert is a project that the Choir has been implementing since 2016 with the help of numerous sponsors and the support of local and regional self-government.