Nello Milotti
Born in Trieste in 1927. He is a composer, pedagogue and conductor. He finished high school in Zagreb and graduated in composition at the Academy of Music – Ljubljana in the class of prof. Blaž Arnič. After graduating, he worked as a teacher of music education at the Italian Gymnasium, zazim as a teacher of clarinet and solfeggio at the High School of Music "I. Matetić Ronjgov" in Pula, where he became director.
Since 1977 he has been a professor at the Faculty of Education in Rijeka – Department of Teaching Activities in Pula.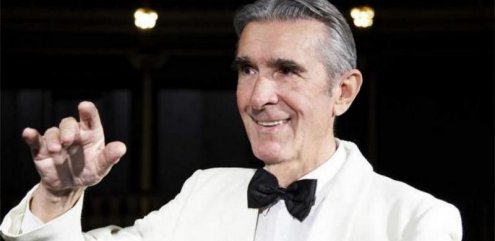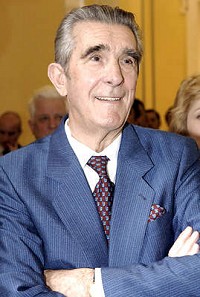 For over 50 years he has led amateur choirs in Pula and Pazin (Matko Brajša Rašan, Lino Mariani, Roženice) with which he has achieved success in numerous performances in the country and abroad.
As a composer, he reflected in all areas of music. From entertainment (he is a regular participant of MIK and the winner of its many first prizes), through choirs, instrumental, to stage music for children's plays. In his creation he draws on the rich sources of Istrian folk music, Croatian and Italian. Among his vocal and instrumental works, the most important are: "Istrian Legion" – cantata for solo singing, mixed choir and symphony orchestra, "Sipe piva" – for choir and piano, "Bura" – for female choir and piano (1st Prize in Trieste). Of the instrumental works: Obala – symphonic poem, "Walls of Nesactium" (1st Prize in Trieste) – clarinet and orchestra concerto, guitar concerto (2nd Prize in Trieste), etc.
The mixed choir of Roženica led from the audition and the first rehearsal in 1979 until the end of 2002, when the choir was left to prof. Ines Kovačić. In their 25 years of work, Roženice has performed about 60 compositions by maestro Nello Milotti, and in addition to them, there are a large number of arrangements of works by other, domestic and foreign authors that he prepared for Roženice. At the end of June 2002, Roženice premiered his "Mass of Thanksgiving" – a work which, along with the song "Il Campanile si Sarvacs", he marked the events in Croatia in the last decade of the last century.
He passed away on March 10, 2011, at the age of 84.